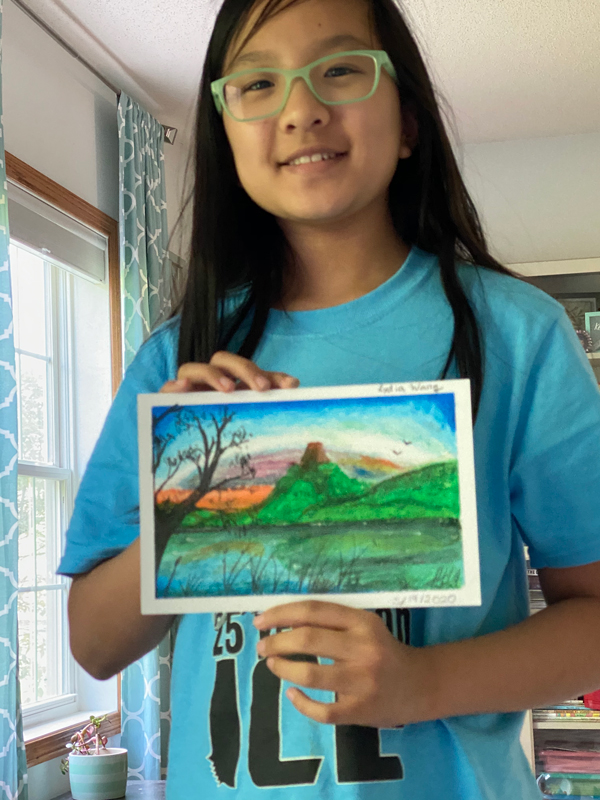 Where Nature Meets Art: June 8-11
Hero Camp: June 15-18
Journey Around the World: June 22-26
(times for all depend on age)
mca.smumn.edu/mcaonline/
Minnesota Conservatory for the Arts (MCA) is excited to announce a variety of exciting online offerings. Offerings will be online at least through July 31, MCA continually monitoring the situation and recommendations from the affiliate program, Saint Mary's University of MN and public health officials to find out the earliest but safest time we can return to regular programming. However, until classes can be held in person, MCA has designed a variety of camps and classes for ages 2- adults that are designed to inspire creativity, keep students healthy, and offer the opportunity for community members to connect.
MCA has been offering online programming since March and has reached over 300 people from Winona and beyond during this time. Inspired by a community survey, MCA has designed special youth summer camps to not only teach arts and foster creativity but they are also designed carefully to reinforce literacy, STEAM (Science Technology Engineering Art & Math) skills, exploration of the world around us, and or promote physical activity. June camps include "Where Nature meets Art", "Journey Around the World", and Hero Camp. July will include a Summer Dance Intensive and other creative arts camps. Each creative arts camp registrant receives an at-home kit that promotes learning and creativity both during the camp and beyond.
To learn more about MCA's Online programs visit: mca.smumn.edu/mcaonline/
About MCA
The Minnesota Conservatory for the Arts (MCA), an affiliate program of Saint Mary's University of Minnesota, is a nonprofit community arts school offering programming in dance, music, visual art, and theatre. Classes, lessons, workshops, and camps are offered for students of all ages from birth through older adults at the Valéncia Arts Center. For more information about MCA, visit mca.smumn.edu, email mca@smumn.edu, or call 507-453-5500.
Photo: Lydia Wang, age 11 shows off an oil pastel rendition of Sugar Loaf she created during MCA's May "Creating Winona with Oil Pastels" online class.
Minnesota Conservatory for the Arts is a member of the River Arts Alliance. To learn more about the benefits of membership, please visit: riverartsalliance.org/JOIN.