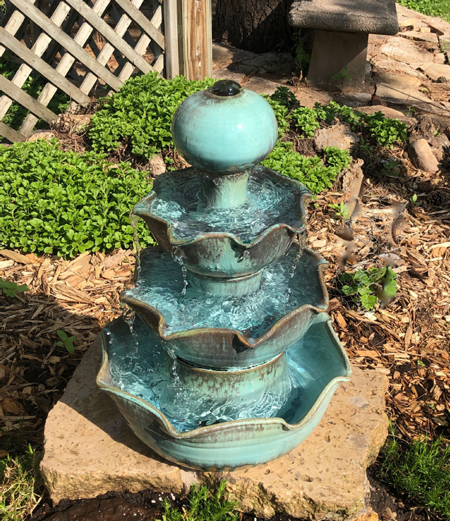 Zoom Talk & Exhibit Premiere: Wednesday | June 17th | 5:30pm
winona.lib.mn.us/new-adult/art-exhibit-teresa-schumaker/
Click Here to Register
This show is Teresa Schumaker's capstone event exploring the color, flow, and texture of sprayed glazes on porcelain. Schumaker's work is either thrown on the wheel or sculpted, and sometimes is a combination of both. The shape and/or surface texture of each piece is altered. A thrown piece may be pulled, pushed or sculpted.
Watch the exhibit and chat with Schumaker about her work via Zoom (registration link above). You must register by Tuesday, June 16th at 3pm to attend the event. The original video will be available on the Winona Public Library website by link on June 18, and will run until the end of June.
This activity is made possible through a grant from SEMAC in cooperation with a private foundation.
Teresa Schumaker is a member of the River Arts Alliance. To learn more about the benefits of membership, please visit: riverartsalliance.org/JOIN.