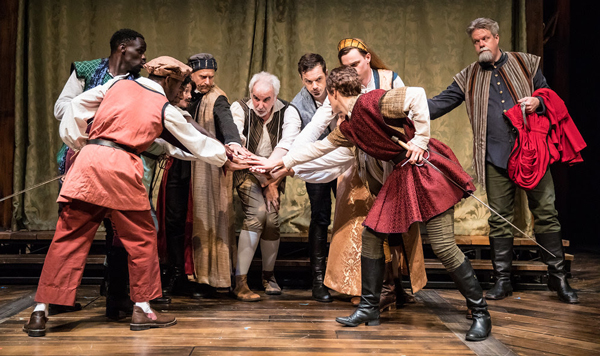 Introducing GRSF Everywhere — a virtual series where you can watch and participate from the comfort of your home. Throughout the summer we will be bringing you programming every Sunday evening beginning Sunday, June 28th and running through Sunday, August 9th.
The opening event, Sunday June 28th, will feature monologues and appearances from GRSF company members past and present, including:
Jonathan Gillard Daly
Corey Allen
Carla Noack
Tarah Flanagan
Anique Clements
Michael Fitzpatrick
Stephanie Lambourn
and more!
To register for the "Great Speeches" event, CLICK HERE! You will receive a reminder email the day of the event. Registration is free. If you do not have Zoom, you can download a free version HERE, and if you need help downloading and installing it, check out this video.
Also, save the date for Sunday, July 5 for Company Conversation: A More Perfect Union. Melissa Maxwell will lead a panel of company members in a discussion based on a TED Talk by Chimamanda Ngozi Adichie entitled "The Danger of a Single Story." We will watch the presentation together at the beginning of the event and have opportunities to field your questions and comments. If you'd like to watch the TED Talk before the Company Conversation, you can find it here. To register for the July 5 #GRSFEverywhere event, click here.
Photo: Company of Shakespeare in Love, GRSF 2018. Photo by Dan Norman.
Great River Shakespeare Festival is a member of the River Arts Alliance. To learn more about the benefits of membership, please visit: riverartsalliance.org/JOIN.