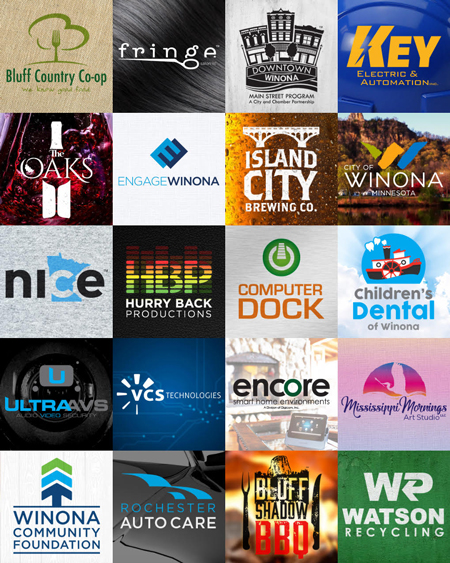 I've been doing graphic design professionally for the past 15 years, helping the Winona business community with graphics and branding services. I like to say I specialize in logo design and that my time is always spent helping a local business or organization. Occasionally I take on a project from out-of-town. When I do, it has been referred to me by a local connection. My clients include local bars, restaurants, coffee houses, hair salons, chiropractors, massage therapists, production companies, events, and other small retail and professional services businesses.
Due to the pandemic, 50% of my clients were temporarily shut down by Governor's orders, 40% have been working from home with big drops in sales, and 10% were essential businesses that could stay open without restrictions but were also financially affected.
Because my business depends on the success of other businesses, I have been affected indirectly—but it certainly felt very direct.
Art Never Stops! After receiving a grant from Rethos/Main Street for a technology upgrade that would allow me to make the most of my virtual networking efforts, I've been designing and donating sets of custom branded digital backgrounds (for Zoom meetings) to local non-profits. These have been well received by organizations including ORC, HCO, Winona Chamber, Winona Community Foundation, Advocacy Center, Main Street, Habitat for Humanity, Rethos, Engage Winona, and more. I also currently list this service as pro-bono under the Minnesota Chamber Restoration and Recovery Resources to extend it to non-profits throughout the state.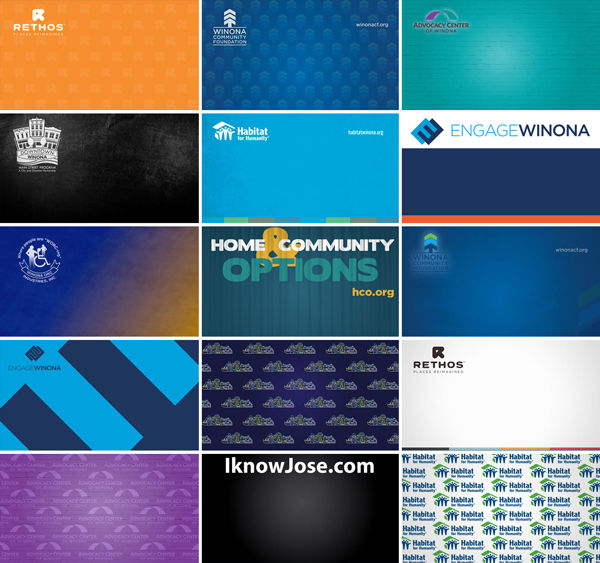 During this time, marketing has become both difficult and vital. Branding your virtual space keeps your identity in front of people. The old saying, "out of sight, out of mind" has taken on new meaning.
Thanks to RAA member José Peláez for sharing how he has adapted his art and his business to these changing times. You can learn more about his work on his website: www.pelaezcreative.com/.
If you have a story to tell, please email editor@riverartsalliance.org. We would love to share it with our members and the community.
José Peláez is a member of the River Arts Alliance. To learn more about the benefits of membership, please visit: riverartsalliance.org/JOIN.