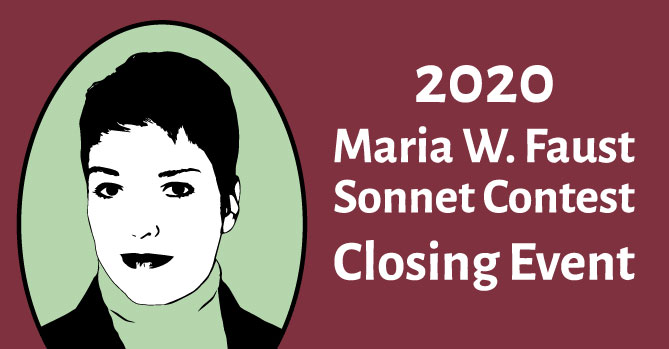 Traditionally, the Maria W. Faust Sonnet Contest has held an annual Closing Event in partnership with the Great River Shakespeare Festival (GRSF). Because we are unable to host a large in-person event this year, we are taking the opportunity to re-invent the celebration. What does that mean? Potentially the largest audience ever!
The Closing Event is where the winning sonnets are publicly announced each year. Because this will be an online event, winners will be able to join GRSF actors in reading their sonnets. We have contacted all of the winners and many are excited to participate.
We hope that you will join us, too. The link below will allow you to view the event on your computer through Zoom. If you are not available at that time, you will be able to view the video of the event on our website at a later date.
Please Join Us
Saturday | August 8 | 11:00am Central Time
https://us02web.zoom.us/j/85370783611?pwd=WVNNWXZ3MjgxVEV4OG5FajdOS1RDUT09
Follow us at facebook.com/sonnetcontest for the latest news about the event and the 2021 contest. All of the winning sonnets will be posted on our website immediately following the event. To learn more about the contest and to read past winning sonnets, please visit:
As always, if you have any questions about the contest or the Closing Ceremony, please do not hesitate to ask. Email: entries@sonnetcontest.org.