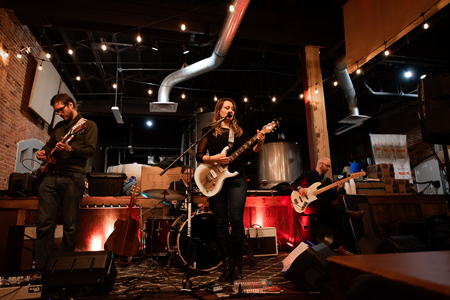 Friday | August 28 | 5:00-8:00pm
Island City Brewery
islandcitybrew.com/
Join the Amanda Grace Band outside and socially distanced at Island City Brewery. They will be playing new music from her upcoming, "Please Dear Sun" album TBA fall 2020.
You must call ICB at 507-961-5015 to make reservations for your small table in advance + bring your mask for wearing inside to order and then spend your time outside. Thank you for staying 6 feet away from others and for your support of these policies during this difficult time.
Amanda Grace is a member of the River Arts Alliance. To learn more about the benefits of membership, please visit: riverartsalliance.org/JOIN.