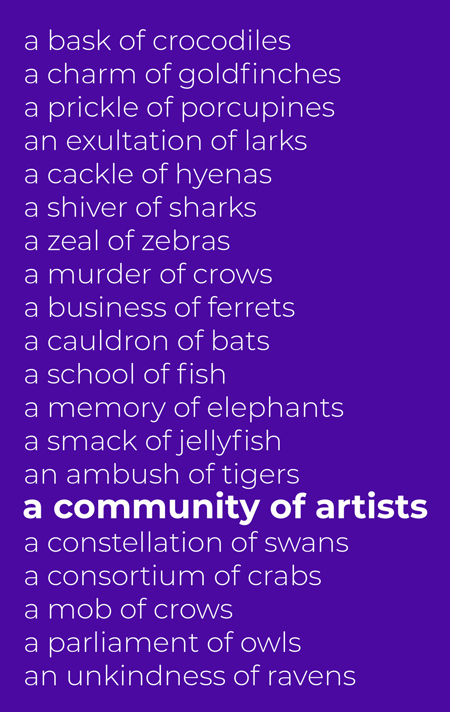 The Watkins Gallery's exhibitions and events are mostly virtual this semester, but we can still get together online and engage with some amazing artists. Contact Roger Boulay at rboulay@winona.edu to receive updates that will include Zoom virtual meeting links for artist talks and workshops.
Motomichi Nakamura
Animation (Virtual Exhibition)
August 26th– September 15th
Artist Talk on Zoom: September 9th, 5pm
Anne Wedler
Paintings (Virtual Exhibition)
September 16th– October 15th
Artist Talk on Zoom: September 23rd, 5pm
Wing Young Huie
Photographs
Exhibitions in public spaces in Winona October 16th–December 4th
Workshops with students and community members: September 4th 10am and 3pm respectively, 90 min each Artist Talk: TBA
WSU Arts Administration is a member of the River Arts Alliance. To learn more about the benefits of membership, please visit: riverartsalliance.org/JOIN.