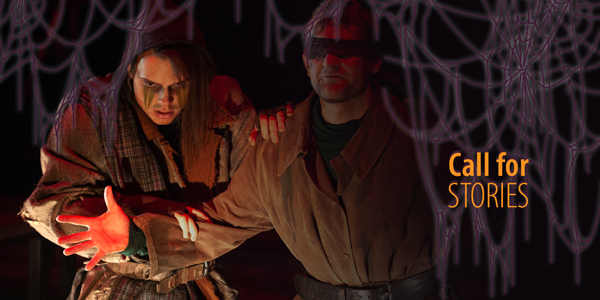 www.facebook.com/GreatRiverShakes/
GRSF will be hosting a live virtual spooky-scary story event on Sunday, November 1st. Some favorite GRSF actors will be reading thrilling and chilling selections – and they need your help! Do you have an original spooky/scary story you've written? Maybe there's a story someone else wrote that you'd like to hear on a dark and stormy night… perhaps it's a poem? Whatever it is, GRSF wants to know about it! Click the link above to submit your original story OR your suggestion for a spooky reading that you'd like to hear an actor perform.
All stories must be less than 10 minutes long (read aloud). It is preferred to have an English translation of the story, but the story does NOT have to be European/American in origin. Finally, the story submission must be owned by the author or available in the public domain.
All submissions and suggestions should be received NO LATER THAN Wednesday, October 28th at 5:00 p.m.
Information about the November 1st event will be available soon. Check the GRSF Facebook for updates and details!
Great River Shakespeare Festival is a member of the River Arts Alliance. To learn more about the benefits of membership, please visit: riverartsalliance.org/JOIN.