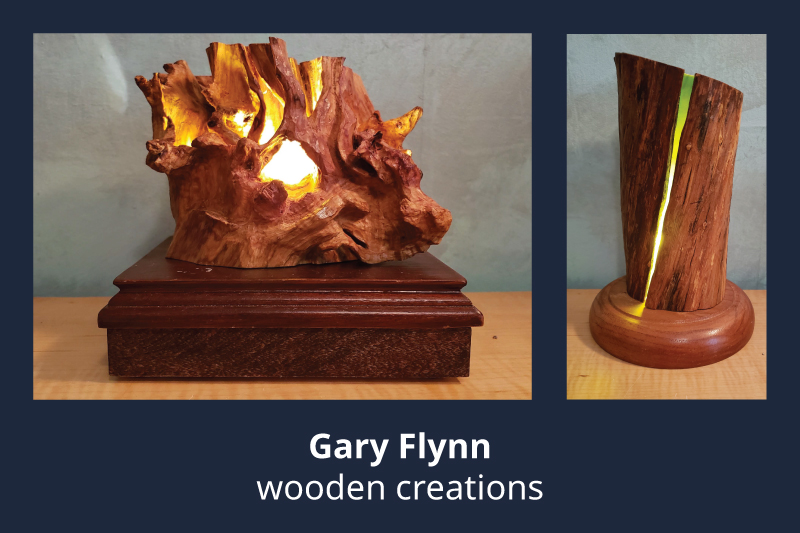 River Arts Alliance will feature a different artist each day, in alphabetical order. Watch for the updates here on the website and at facebook.com/RiverArtsAlliance.
"I first remember using a pocket knife to play with wood when I was about 8 years old. I was sitting under a tree, whittling on a small branch. I remember being fascinated with almost every stroke of the knife—the endless ways that the wood would change. Showing off its inner beauty." Learn more about Gary and see samples of his work at winonaartwalk.org/gary-flynn/.
The Winona Art Walk became a project of the River Arts Alliance in 2016. It is coordinated and facilitated by the members and staff of RAA. The new website was designed and developed by Heidi Bryant, RAA's webmaster and communications coordinator. Visit winonaartwalk.org to see all of the artists' galleries.