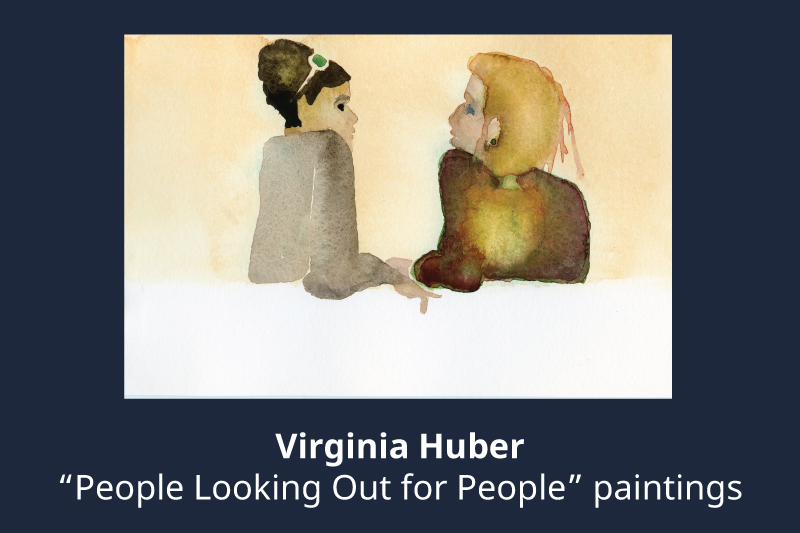 River Arts Alliance will feature a different artist each day, in alphabetical order. Watch for the updates here on the website and at facebook.com/RiverArtsAlliance.
"These weeks and months, I feel the need to paint small paintings. Standing back and taking it all in is what we've had to do with this international Covid crisis. I haven't hugged a grandkid, a daughter or son since last February! Small scale paintings can be held up-close and personal. I do miss that on so many levels." Learn more about Virginia and see samples of her work at winonaartwalk.org/virginia-huber/.
The Winona Art Walk became a project of the River Arts Alliance in 2016. It is coordinated and facilitated by the members and staff of RAA. The new website was designed and developed by Heidi Bryant, RAA's webmaster and communications coordinator. Visit winonaartwalk.org to see all of the artists' galleries.