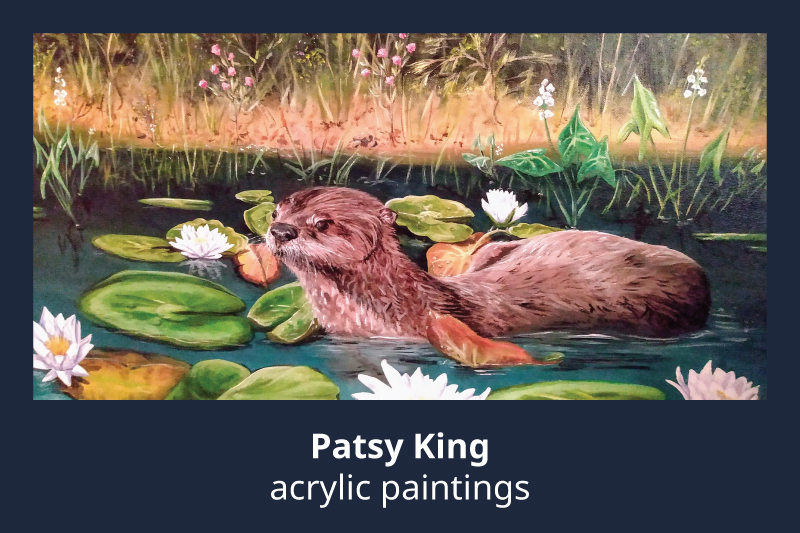 River Arts Alliance will feature a different artist each day, in alphabetical order. Watch for the updates here on the website and at facebook.com/RiverArtsAlliance.
"Why do I paint? Because I enjoy it! I like creating something that is all mine (a little selfish maybe, but we all need that). I also enjoy adding some beauty to the world—not just taking and using. What inspires me is looking out in the world or reading something that just makes me want to paint it. In a nutshell, painting makes me happy and allows me to use my unusual mind." Learn more about Patsy and see samples of her work at winonaartwalk.org/patsy-king/.
The Winona Art Walk became a project of the River Arts Alliance in 2016. It is coordinated and facilitated by the members and staff of RAA. The new website was designed and developed by Heidi Bryant, RAA's webmaster and communications coordinator. Visit winonaartwalk.org to see all of the artists' galleries.