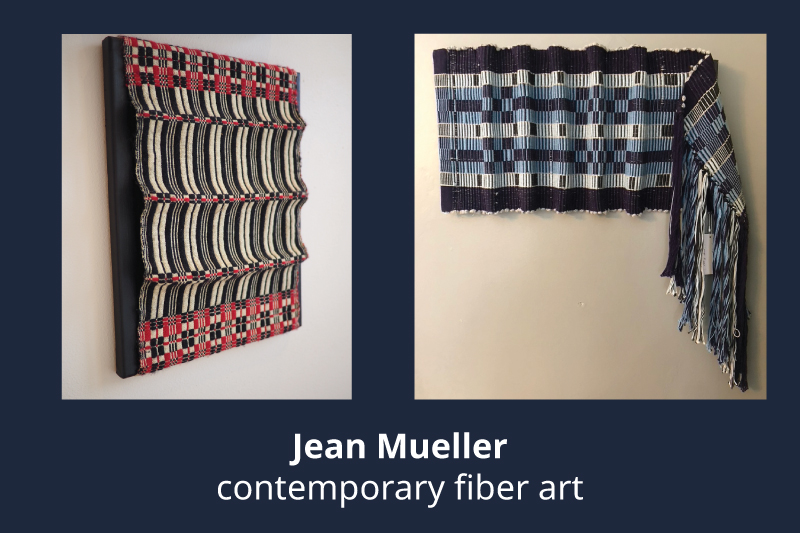 River Arts Alliance will feature a different artist each day, in alphabetical order. Watch for the updates here on the website and at facebook.com/RiverArtsAlliance.
"During the virus it has been difficult to see and feel the inspiration of other contemporary fiber work. I miss that aspect of inspiration. I have found the virtual aspect to be of help but of course the touch is missing. I then visualize and in my mind "feel" the texture. I miss texture during this time. It is one of my most needed design elements. I crave it." Learn more about Jean and see samples of her work at winonaartwalk.org/jean-mueller/.
The Winona Art Walk became a project of the River Arts Alliance in 2016. It is coordinated and facilitated by the members and staff of RAA. The new website was designed and developed by Heidi Bryant, RAA's webmaster and communications coordinator. Visit winonaartwalk.org to see all of the artists' galleries.