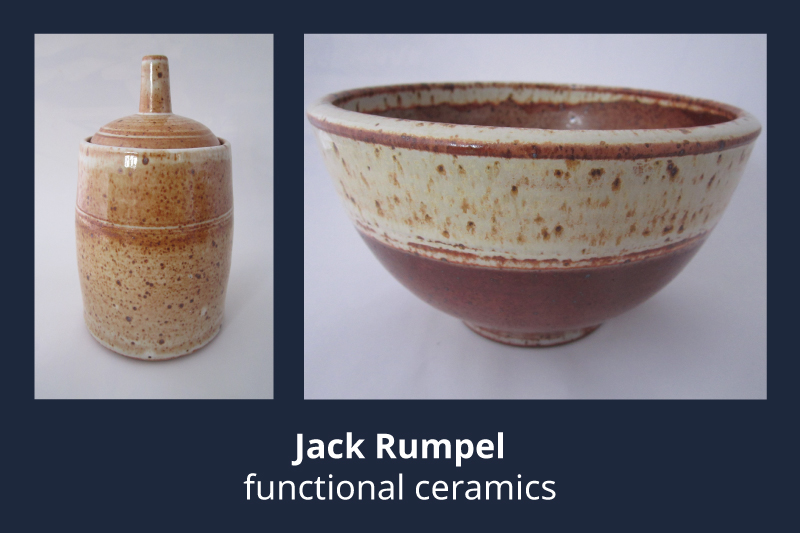 River Arts Alliance will feature a different artist each day, in alphabetical order. Watch for the updates here on the website and at facebook.com/RiverArtsAlliance.
"My work is functional, high-fire stoneware pottery for everyday use. It's comfortable to use and pleasing to look at. It has been described as 'quiet and confident.' Recently, I have focused on 'enclosed' forms. Pots with covers, as a response to our need to pull back and be more isolated. But, I have continued to make bowls—open and useful in the sharing of good food, one of the highlights of life at any time." Learn more about Jack and see samples of his work at winonaartwalk.org/jack-rumpel/.
The Winona Art Walk became a project of the River Arts Alliance in 2016. It is coordinated and facilitated by the members and staff of RAA. The new website was designed and developed by Heidi Bryant, RAA's webmaster and communications coordinator. Visit winonaartwalk.org to see all of the artists' galleries.