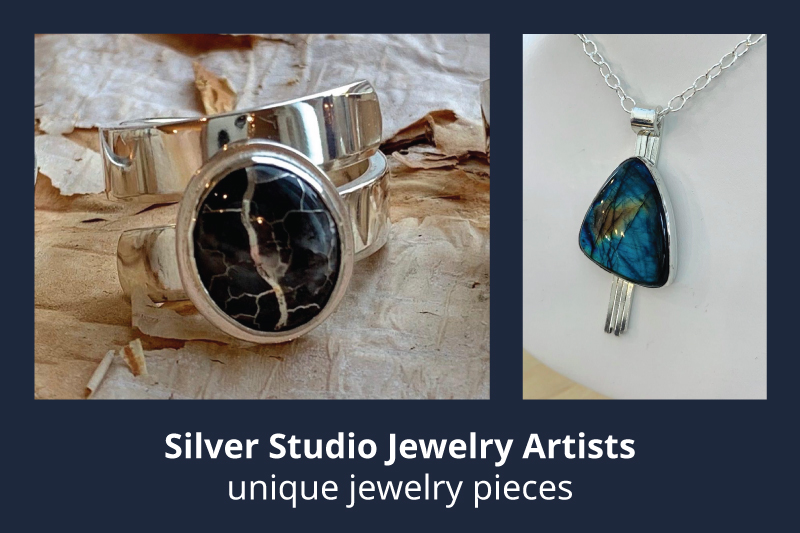 River Arts Alliance will feature a different artist each day, in alphabetical order. Watch for the updates here on the website and at facebook.com/RiverArtsAlliance.
Operating out of their home in Rochester, MN, Rick and Maryann Frietsche have been making jewelry together for over 10 years. "The art shows for 2020 that we had planned attend were cancelled because of Covid, and some have become virtual events like the Winona Art Walk. We miss the personal interaction customers and hope that next summer will allow us to return to live art shows." Learn more about Silver Studio Jewelry Artists and see samples of their work at winonaartwalk.org/silver-studio-jewelry/.
The Winona Art Walk became a project of the River Arts Alliance in 2016. It is coordinated and facilitated by the members and staff of RAA. The new website was designed and developed by Heidi Bryant, RAA's webmaster and communications coordinator. Visit winonaartwalk.org to see all of the artists' galleries.