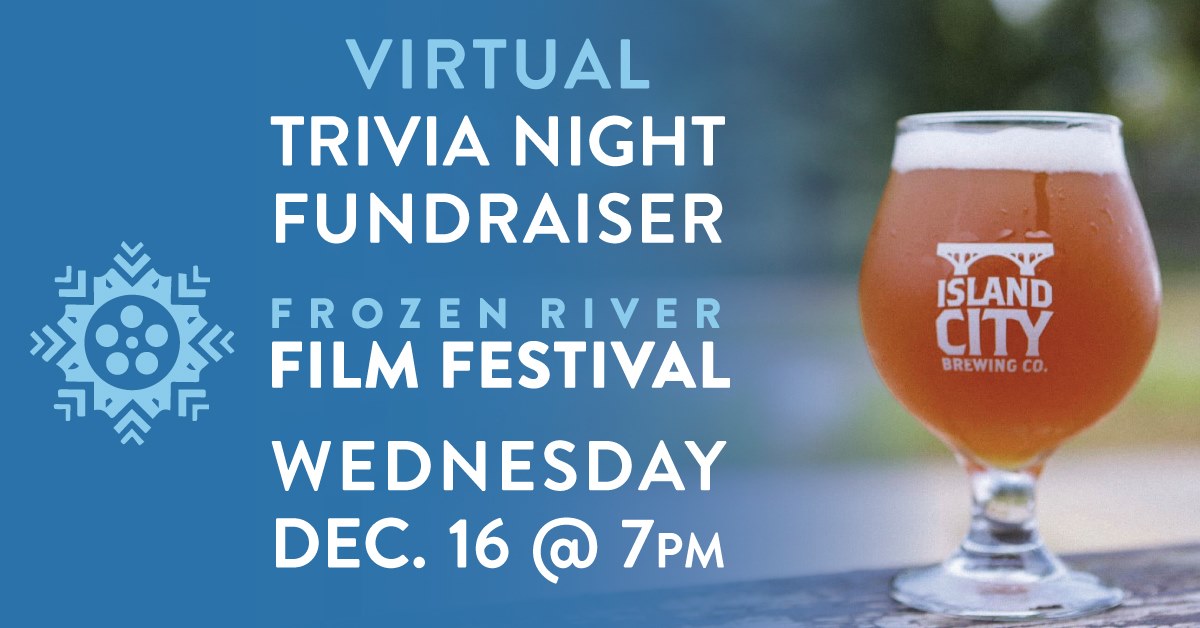 Wednesday | December 16 | 7:00pm
Register: frff.org/trivia
Get your team together for a fun evening of friendly competition, hosted by guest celebrity Alan Bailey, 5-time undefeated "Jeopardy!" champion and professional game-show trivia writer.
We are partnering with Island City Brewing Company: all participants can purchase a growler or crowler from ICBC for 25% off, and those who show their brewery "swag" during the event will earn extra points for their team!
Teams of 1-3 people can register for $10, 3-6 person teams are $20. Registration is now open. Visit frff.org/trivia and click "register."
Frozen River Film Festival is a member of the River Arts Alliance. To learn more about the benefits of membership, please visit: riverartsalliance.org/JOIN.