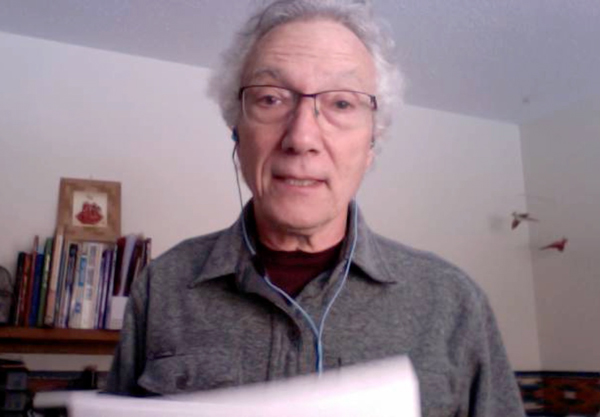 Saturday | January 30 | 2:00-3:00pm
www.woodlandpattern.org/poetry-marathon
Scott Lowery has been splitting time between SE MN and the Milwaukee area for the past two years. One of the side benefits has been involvement in Wisconsin poetry events. On Saturday, January 30th, he'll be reading two poems during the annual Poetry Marathon & Benefit for Woodland Pattern Books, unofficial center of the MKE poetry community. It's all virtual this year, of course—tune in for two jam-packed days of 5-minute readings from widely diverse Midwestern poets. The Poetry Marathon runs 10 AM to 10 PM, Saturday January 30 and Sunday, January 31. The idea, like other fundraising "marathons," is that poets recruit sponsors for their slot, so if you're so inclined…Scott is reading during the Wisconsin Fellowship of Poets hour, 2-3pm on Saturday. Use the link to check out Woodland Pattern programming, order from their inventory, and donate online to support the event.
Scott Lowery is a member of the River Arts Alliance. To learn more about the benefits of membership, please visit: riverartsalliance.org/JOIN.