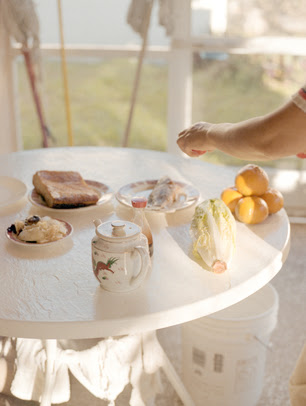 Virtual Artist Talk | Wednesday | February 3 | 5:00pm
educate.winona.edu/watkinsgallery/jamie-ho/
Nebraska-based photographic artist Jamie Ho will present work from her recent series Canton Gulf. In the words of the artist, "Canton Gulf is an ongoing photographic series that aims to preserve and examine my parents' legacy and question if home is defined by geography or by embedded traditions."
Ho will have both a virtual exhibition hosted on the Watkins Gallery website as well as a physical exhibition open to Winona State University students, faculty and staff. The exhibition will be on view in the Watkins gallery weekdays from February 3–March 3, 9-4pm. More information about Jamie Ho is on the Watkins Gallery website here.
Offerings for the New Year, 2020. Image courtesy of the artist.
About the Watkins Gallery
Located in Watkins Hall at Winona State University, the Watkins Gallery invites five or six contemporary artists or curators to create exhibitions for the Winona State and city of Winona community. The gallery also hosts between four and six student exhibitions each spring. The gallery will use the following Zoom URL for all virtual events this spring: minnstate.zoom.us/j/8976193747.
WSU Arts Admininstration is a member of the River Arts Alliance. To learn more about the benefits of membership, please visit: riverartsalliance.org/JOIN.