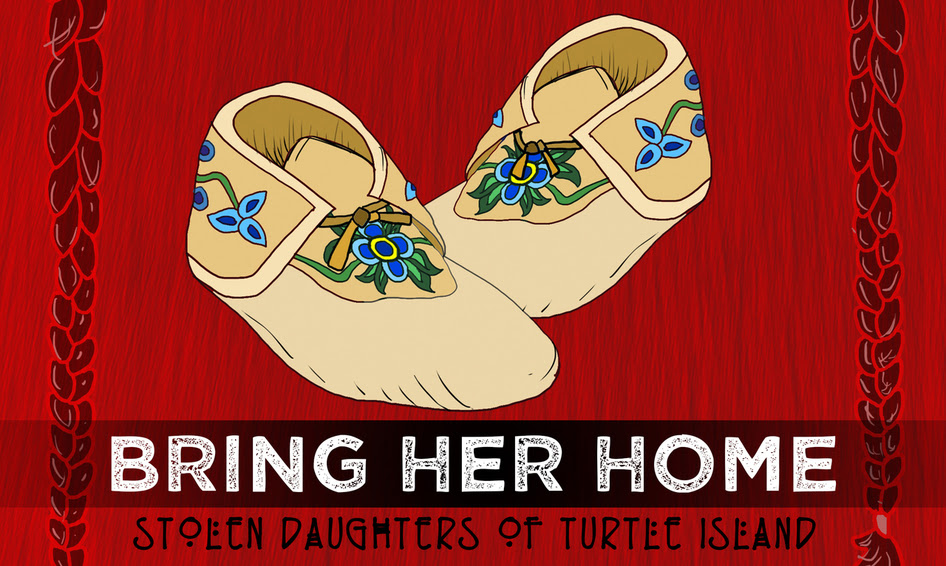 A conversation with Linda LeGarde Grover and Angela Two Stars
Wednesday | February 17 | 5:00pm
Zoom
On February 17th, Linda LeGarde Grover and Angela Two Stars join the Winona State University community over Zoom to discuss the epidemic of murdered and missing indigenous women.
Linda LeGarde Grover is the author of several works of fiction and poetry including the recent acclaimed novel, In the Night of Memory, a coming of age story of two Ojibwe sisters whose mother has gone missing. Grover is Professor of American Indian studies at the University of Minnesota Duluth and a member of the Bois Forte Band of Ojibwe. She is the recipient of numerous awards for her writing, most recently the 2018 Minnesota Book Award for Memoir and Creative Nonfiction and the Northeastern Minnesota Book Award.
Angela Two Stars is the Director of All My Relations Arts gallery in Minneapolis and an accomplished and celebrated artist in the Minnesota Region. A major work by Angela Two Stars, commissioned by the Walker Art Center, will be installed in the Minneapolis Sculpture Garden in 2021. Two Stars will speak about her curation of the virtual exhibition, Bring Her Home, from All My Relations Arts, an annual exhibition that seeks to honor the identities of missing and murdered indigenous women and reveal the complexities of this epidemic. Angela Two Stars is an enrolled member of the Sisseton Wahpeton Oyate.
Email Professor Colette Hyman (chyman@winona.edu) or WSU Gallery Coordinator Roger Boulay (rboulay@winona.edu) with questions. For more information about Winona State's gallery programming, visit educate.winona.edu/watkinsgallery/.
WSU Arts Administration is a member of the River Arts Alliance. To learn more about the benefits of membership, please visit: riverartsalliance.org/JOIN.