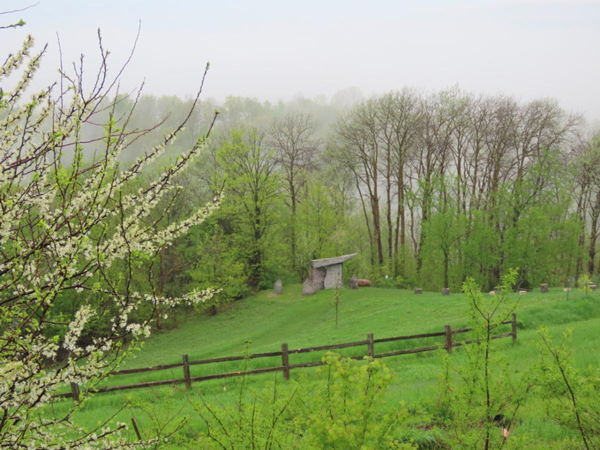 May 1 – 2 | 10:00am – 6:00pm
Kinstone | S3439 Cole Bluff Lane | Fountain City, WI
www.kinstonecircle.com/
Several events are planned for Kinstone's Opening Weekend. Visit the website for complete details.
Kin-Day! We especially want to invite you to our Annual Kin-Day Family Day and Spring Open House on Sunday, May 2. We will be treated to live music by Patina, a raptor demonstration, kids painting and story time, bagpipes in the Great Stone Circle and more! Make sure to visit our baby goats Razz and Liberty, too! Razz was born to mama goat Jelly on April 2. Liberty joined the group this week as a friend to Razz, who was born on March 18 at Valley of the Goats Farm.
World Labyrinth Day! Come walk the Kinstone Labyrinth with Kristine at 1pm on Saturday, May 1 and be a part of a rolling wave of peace around the world called the "Walk as One at 1" in celebration of World Labyrinth Day.
Plein Air Paint Outs! We have a Plein Air Paint Out day on May 1. Artists of every skill level and painting medium are invited to come paint outdoors at Kinstone!
Kinstone is a member of the River Arts Alliance. To learn more about the benefits of membership, please visit: riverartsalliance.org/JOIN.