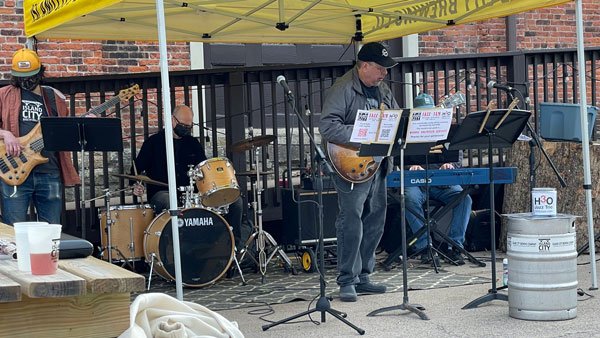 Sunday | May 16 | 2:30-5:30pm
Island City Brewing Company
H3OJazz.com
In April we had 11 performers and donated $510 to Winona Volunteer Services – that's what the Island City Jazz Jam is all about!
In May the Jazz Jam will continue to welcome performers while raising money for area non-profits. H3O will contribute all donations (aka tips) received during the afternoon. Island City and H3O will match the total amount collected—tripling everyone's contributions!
May's non-profit recipient will be Project Fine (projectfine.org). The non-profit was selected from a nomination made via H3O's website: h3ojazz.com/jazz-jams/non-profit-nominations.html.
The May Jazz Jam will be held on Island City's patio. Singers will need to wear masks and all equipment will be sanitized between each performer.
Island City Brewing Company reminds patrons that masks are required in the taproom per State of Minnesota guidelines. Come early grab a beverage, find your favorite spot on the patio and enjoy an afternoon of great jazz with H3O … and show your support for the community as well!
An up-to-date schedule is always available at H3OJazz.com. The Jazz Jam is free and open to everyone – young and not so young. Please email events@islandcitybrew.com or info@h3ojazz.com for more information.
Photo: Rochester drummer Randy Nelson jams with H3O and WSU Chemistry Prof Dr. Tom Nalli on guitar.
Eric Heukeshoven is a member of the River Arts Alliance. To learn more about the benefits of membership, please visit: riverartsalliance.org/JOIN.