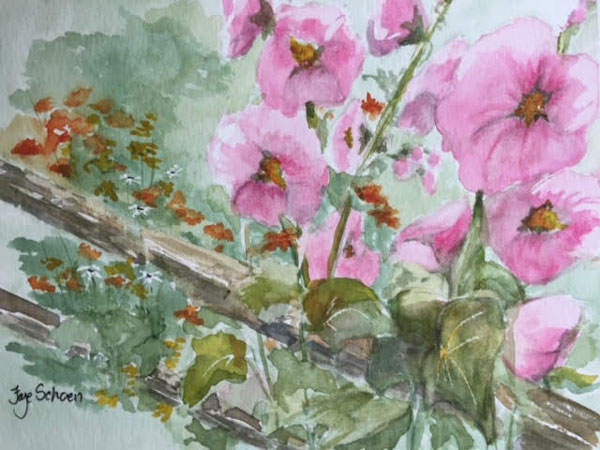 Wednesday | July 14 | 10:00am-12:30pm
Thursday | July 15 | 1:00-3:30pm
Minnesota Conservatory for the Arts | 1164 W 10th St
mca.smumn.edu/
Minnesota Conservatory for the Arts (MCA) is excited to offer "Watercolor Workshops"- two one-day workshops aimed to bring together older adults (ages 55+) while learning new skills, having fun, and creating a project to take home.
Explore basic watercolor techniques including masking, wet on wet application, and learn about various painting supplies. Students will be given step by step instruction to complete a finished floral piece during each session. Sign up for one or both! Have fun, let go, relax, explore your creative side and enjoy the magical world that is unique to watercolor!
Adults (55+): $24/workshop (includes supplies)
Workshop 1: Wednesday, July 14 @ 10:00am-12:30pm
Workshop 2: Thursday, July 15 @ 1:00pm-3:30pm
About the Instructor:
Faye Schoen has been exploring and making art ever since she can remember. She has taught art and craft classes for all ages from girl scout troops to nursing home residents and adult community education classes. As a special education teacher, she employed her art skills to motivate reluctant learners while challenging them to explore their creative side. She is a member of River Arts Alliance, Winona Art Center and La Crosse Society of Arts and Crafts. She has had the privilege of taking many art classes at Winona State University as well as watercolor instruction from Andy Evensen, Ken Hosmer, Brienne M. Brown and Kathy Kovala, and participates in weekly painting sessions at Mississippi Mornings Studio. Faye believes as we learn to appreciate the beauty in God's creation, we reap the many benefits (body, mind, and spirit) of making art.
Minnesota Conservatory for the Arts and Faye Schoen are members of the River Arts Alliance. To learn more about the benefits of membership, please visit: riverartsalliance.org/JOIN.