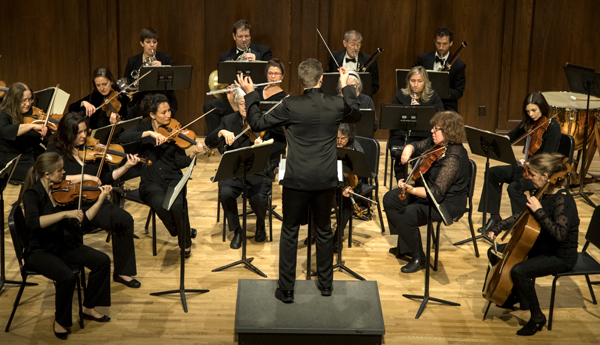 Winona Symphony Orchestra is pleased to welcome its newest board members Alan Dunbar, Professor of Voice at Winona State University and renowned performer, Gary Evans, founder and retired CEO of Hiawatha Broadband Communications and recognized community leader, Dan Hall, Regulatory/Quality Systems Manager for RTP and active community volunteer, and Pamela Kimber, Director of Finance for Cotter Schools and super-mom to three young children.  With grateful recognition of the dedicated service contributed by several long-standing retiring members, the board looks forward to the energetic vision offered by its incoming members.  In the spirit of renaissance, both a revitalization of its administrative branch and renewed artistic initiatives propel the WSO into the next decade.  A diverse group of respected professionals, recognized for their executive and artistic talent, the WSO Board possesses the experience and knowledge to bolster the Winona Symphony Orchestra as an innovative and enriching arts organization within the Winona Community.  
About Winona Symphony Orchestra
Founded in 1908 by eminent composer Carl Ruggles, the Winona Symphony Orchestra is the oldest arts organization in Southeast Minnesota.  With a mission to provide enriching encounters with classical music through professional performances and stimulating education, WSO has historically offered three concerts each season including their popular Children's Concert for area schools and students.  Proudly featuring some of the area's finest professional musicians, the symphony is under the direction of Dr. Erik Rohde, music professor at University of Northern Iowa and prominent violinist and conductor.    
For more information, contact us at winonasymphony@gmail.com or visit www.winonasymphony.org.  
The Winona Symphony Orchestra is a member of the River Arts Alliance. To learn more about the benefits of membership, please visit: riverartsalliance.org/JOIN.