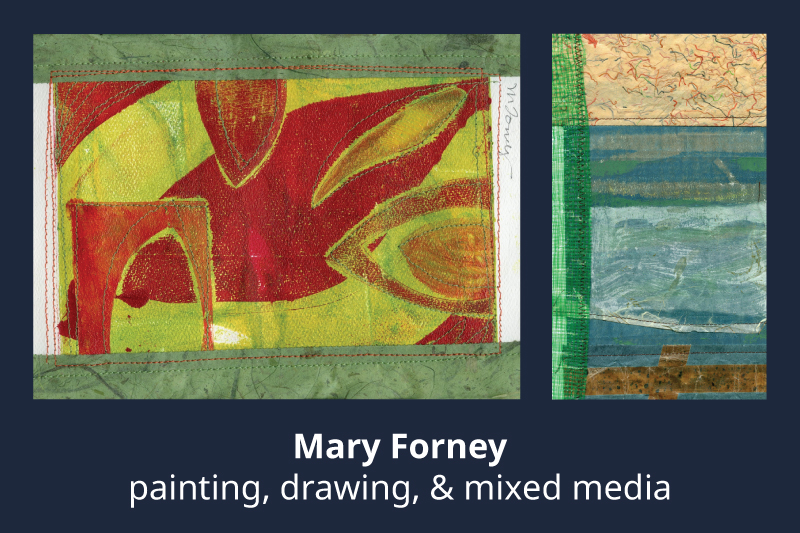 River Arts Alliance will feature a different artist each day, in alphabetical order. Watch for the updates here on the website and at facebook.com/RiverArtsAlliance.
"Art making is an act of discovery. I have enjoyed the creative process in many of its forms over the years. I grew up in the Midwest and have lived most of my adult life in Minnesota. The last 25 years, my art finds inspiration from discovering the Driftless Region with its unique landforms and beautiful scenery." Learn more about Mary and see samples of her work at winonaartwalk.org/mary-forney/.
The Winona Art Walk became a project of the River Arts Alliance in 2016. It is coordinated and facilitated by the members and staff of RAA. The new website was designed and developed by Heidi Bryant, RAA's webmaster and communications coordinator. Visit winonaartwalk.org to see all of the artists' galleries.