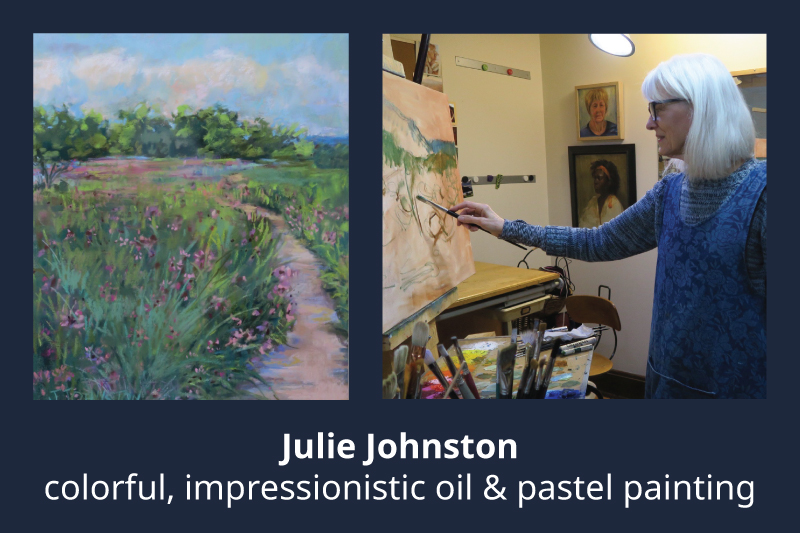 River Arts Alliance will feature a different artist each day, in alphabetical order. Watch for the updates here on the website and at facebook.com/RiverArtsAlliance.
"In light of the challenges surrounding us this past year I have done more sketching than painting. Paddling on and hiking around the river and lakes in our beautiful SE Minnesota and SW Wisconsin has given me quiet, magnificent, and always inspiring moments to take with me into the studio. Using watercolor and pencil sketches along with myriads of photos is giving me inspiration to paint a river and lake series." Learn more about Julie and see samples of her work at winonaartwalk.org/julie-johnston/.
The Winona Art Walk became a project of the River Arts Alliance in 2016. It is coordinated and facilitated by the members and staff of RAA. The new website was designed and developed by Heidi Bryant, RAA's webmaster and communications coordinator. Visit winonaartwalk.org to see all of the artists' galleries.