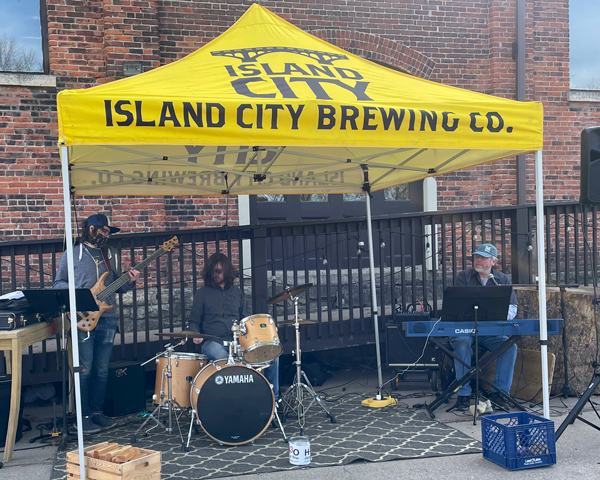 Sunday | April 18 | 2:30-5:30pm
Island City Brewing Company
H3OJazz.com
Over the past four years, the monthly Jazz Jams at Island City Brewing Company have offered an afternoon of family-friendly fun and a chance for area musicians to jam with the H3O Jazz Trio.
In April, the Jazz Jam will introduce a whole new dimension of community involvement. H3O Jazz Trio and Island City Brewing Company will use the monthly event to support area non-profits. H3O will contribute all donations (aka tips) received during the afternoon. Island City and H3O will also match the total amount collected — tripling everyone's contributions!
April's non-profit recipient will be Winona Volunteer Services, to assist them as they wrap up the annual MN FoodShare drive.
The April Jazz Jam will be held on Island City's patio and, for the first since last summer, H3O Jazz Trio will welcome back any and all who want to sit in with the band. Singers will need to wear masks and all equipment will be sanitized between each performer.
Island City Brewing Company reminds patrons that masks are required in the taproom per State of Minnesota guidelines. Come early grab a beverage, find your favorite spot on the patio and enjoy an afternoon of great jazz with H3O … and show your support for the community as well!
An up-to-date schedule is always available at H3OJazz.com. Please contact Emily Johnson: events@islandcitybrew.com for more information.
Photo: H3O Jazz Trio performing at last month's Island City Jazz Jam.
Eric Heukeshoven is a member of the River Arts Alliance. To learn more about the benefits of membership, please visit: riverartsalliance.org/JOIN.