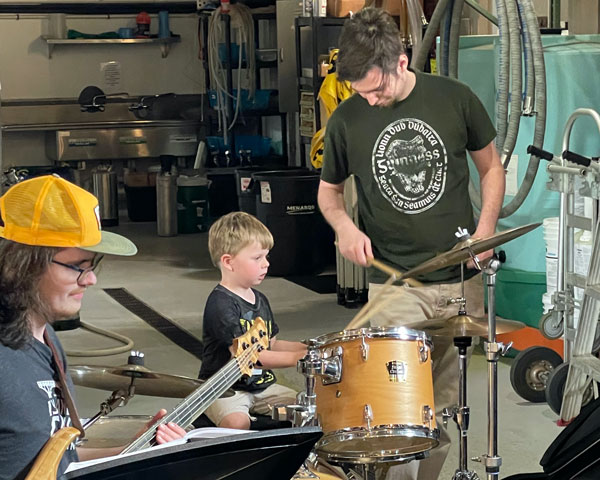 Sunday | July 18 | 2:30-5:30pm
Island City Brewing Company
H3OJazz.com
Continuing their successful monthly Jazz Jam fundraisers, Island City Brewing Co. and H3O Jazz Trio are partnering with the Great River Shakespeare Festival for an unforgettable Sunday of entertainment.
Start your afternoon the Island City Jazz Jam (details above). All contributions collected during the Jazz Jam will be donated to GRSF. And Island City and H3O will match the total amount collected — tripling everyone's contributions!
Then at 6:30 p.m., make your way to nearby Levee Park for the GRSF production of Great Expectations. This dramatic adaptation by Gale Childs Daly of Charles Dickens' classic has garnered praise throughout the country. Join the GRSF company for an exciting journey with Pip through nineteenth-century England.
As always, the family-friendly Jazz Jam is free and open to all – young and not so young. More information on reserving tickets for "Great Expectations" can be found at GRSF.org.
Jazz Jam performers will have the option to perform with or without masks and equipment will be sanitized. Interested players can choose their tunes from a wide selection. Music is available from the Hal Leonard Real Book series, bring your own music, or just call a tune!
Care to nominate your favorite non-profit to be a Jazz Jam recipient? Nominations can be made via H3O's website: h3ojazz.com/jazz-jams/non-profit-nominations.html.
An up-to-date schedule is always available at H3OJazz.com. The Jazz Jam is free and open to everyone – young and not so young. Please email events@islandcitybrew.com or info@h3ojazz.com for more information.
Photo: 3 year old Quincy drums with H3O on an impromptu Quincy's Blues.
Eric Heukeshoven is a member of the River Arts Alliance. To learn more about the benefits of membership, please visit: riverartsalliance.org/JOIN.