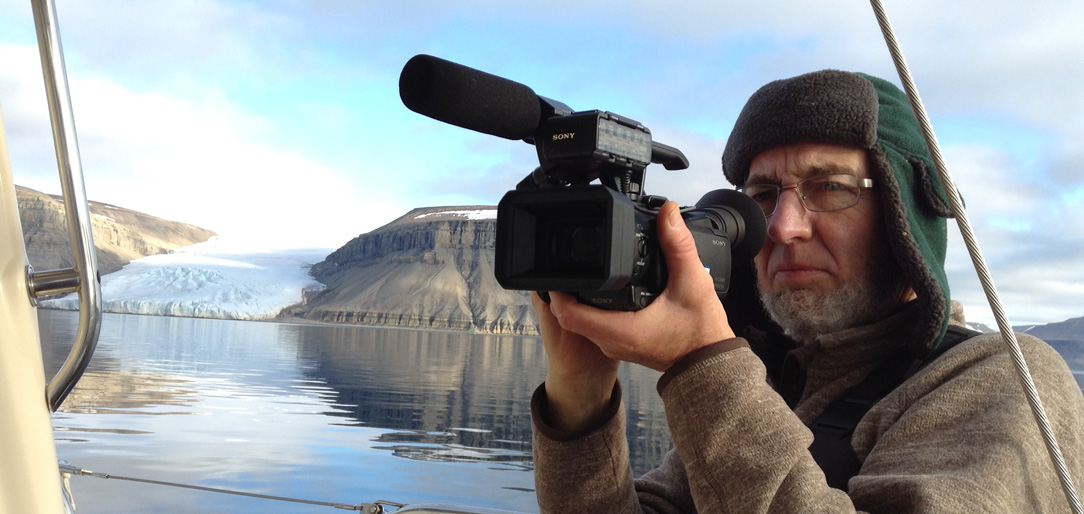 Frozen River Film Festival is presenting the locally made film Attempting the Northwest Passage. It is available for viewing free of charge through October 24, 2020 through the Frozen River Film Festival's online screening platform (frff.eventive.org).
In the summer of 2014, Taff Roberts, of Winona, and his fellow crew members attempted to sail the Northwest Passage from Greenland to Nome, Alaska. The film documents the attempted voyage of the vessel Catryn and the challenges that the crew encountered: polar bears, gales, high winds, ice, and heavy seas.
They met other boats along the way whose crew members share their passion and thoughts about attempting such a voyage. The goal of this new documentary is to inspire and propel both young and older people to remove their fear and pursue their dreams and aspirations that they have always held.
The film was first shown at the Frozen River Film Festival in February of 2016. Filmmaker Taff Roberts will take part in a discussion after the film.
Music by Winona artist Betsy Neil will be included as part of the online event.
For more information, visit frozenriver.org or the festival's Facebook page (facebook.com/frozenriverfilm).
About Frozen River Film Festival
Frozen River Film Festival (FRFF) is Minnesota's only all-documentary film festival. Now in its 16th year, FRFF presents more than seventy-films annually during the festival weekend (February 10-14, 2021), brings in filmmakers from around the world, and works with students on the documentary film-making process. To learn more visit www.frozenriver.org.
Frozen River Film Festival is a member of the River Arts Alliance. To learn more about the benefits of membership, please visit: riverartsalliance.org/JOIN.